Academics
College Success
College Success
Academics
College Success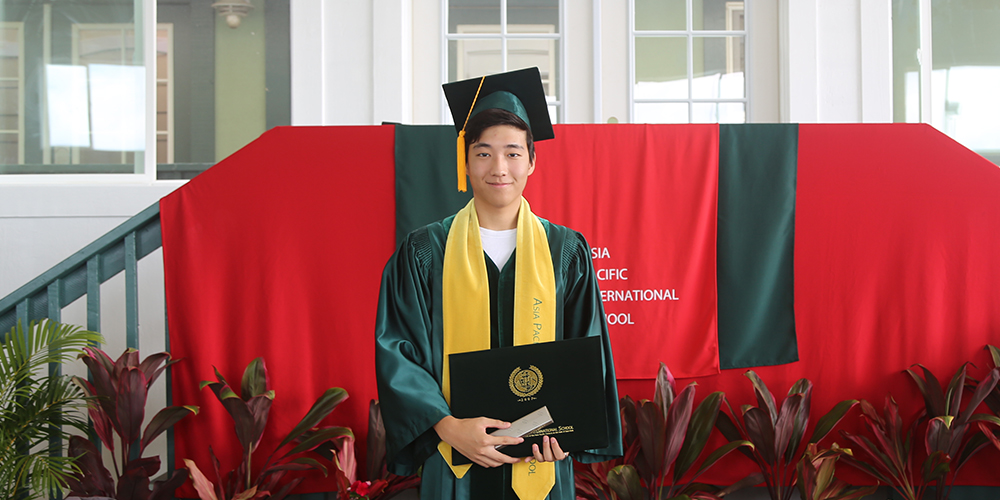 APIS is committed to preparing our students for success beyond their education with us. With an experienced and supportive College Counseling Department, students have access to assistance with every step of their university application process. Students will be equipped with educational and extracurricular experiences to help them gain acceptance from top universities and also a lifetime of achievements.

All of our students graduate to go on to universities in the United States and around the world. In 2018, 11% of our students matriculated to the top 10 universities around the world, while another 80% managed to secure spots within the world's top 30 universities, including Yale, Stanford, Brown, Columbia, Emory, and New York University, Dartmouth College, Rhode Island School of Design, and many more.
SAT/ACT Prep
This school-day course is designed to familiarize students with the tests required for admission by many U.S. universities. Well-prepared students are more likely to score higher on the ACT and SAT, which may increase scholarships and enable college options. The aim of the course is to help students learn strategies, test-taking skills, and needed content to maximize their potential scores and prepare for college.
University of Hawai'i
Advanced high school students have the opportunity to take actual college courses offered in partnership with the University of Hawai'i, Windward Campus. These courses count for dual credit, meaning APIS credit and college-level credit, which may be transferred to other universities. Being an actual college student, while still a member of the caring APIS community, facilitates the future transition to college after graduation.
COLLEGE ACCEPTANCES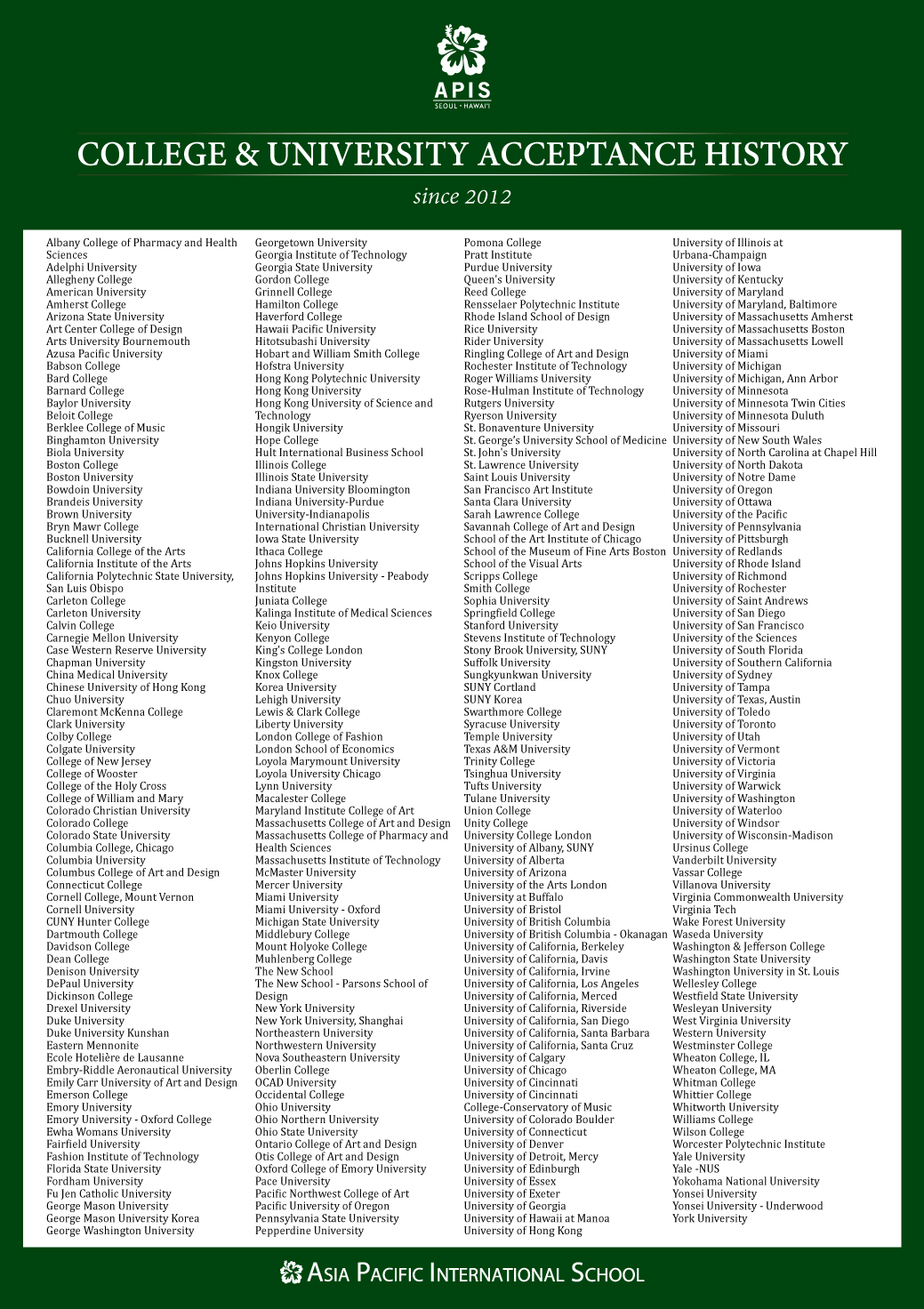 PDF DOWNLOAD