Student Care
Academics
Student Care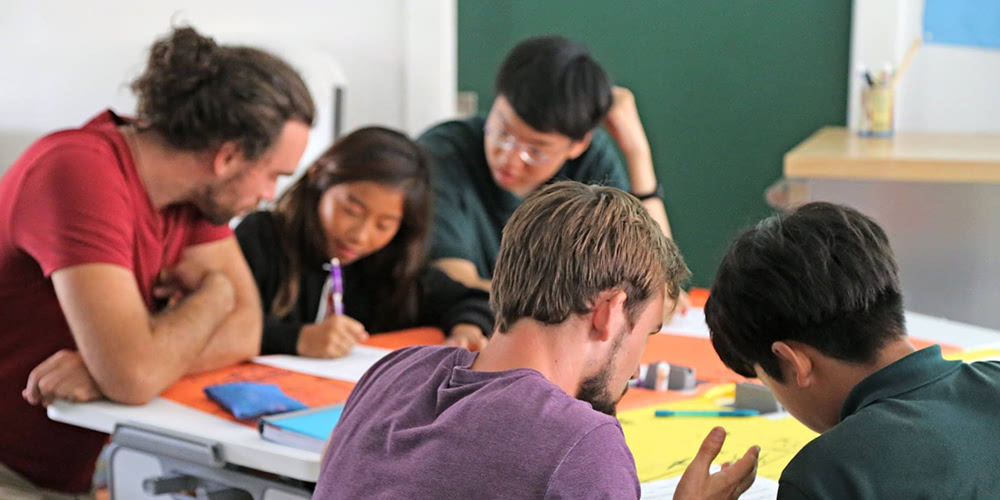 At APIS, students are known and cared for. We have multiple tiers to support students - academically, socially, emotionally, and physically.
Advisory Program
At APIS, everyone is known and cared for. Our middle and high school students are assigned into small groups with one teacher. Advisory groups are a way to connect students with each other and with an adult in our community. Advisors also serve as a connection between parents and the school. During weekly advisory meetings, students discuss multicultural topics, set goals, learn about their personalities, and develop stronger character skills. Lessons are developed from internationally-recognized programs like Wildwood, Stanford University, and University of California, Berkeley.
Evening Study Hall
Learning at APIS does not stop when the school day ends. Our Signature Evening Study Hall Program offers complimentary evening academic support for both our day and boarding students. From 7 to 8:30 p.m., students meet with teachers who specialize in content areas, like math, English, or East Asian languages, to receive individualized support. Art studio hours and music sessions are also offered.
Health Room
Located in Hibiscus hall, our nurse is available throughout the school day, counseling and treating students with physical and emotional health needs in addition to administering medication and ensuring students stay healthy.
Counseling
APIS has a counselor to support students throughout the school day and at individualized meeting sessions. Our school counselor is trained to assist students from elementary to high school and acts as an advocate for students' well-being and as a valuable resource for their educational advancement.
International Student Advocate
In addition to our EAL program and advisors, APIS has an International Student Advocate to ensure our international students smoothly transition to life at school and in Hawai'i. The International Student Advocate meets weekly with international students and counsels them in a culturally-sensitive manner.