Student Life
Student Clubs and Leadership
Student Clubs and Leadership
Student Life
Student Clubs and Leadership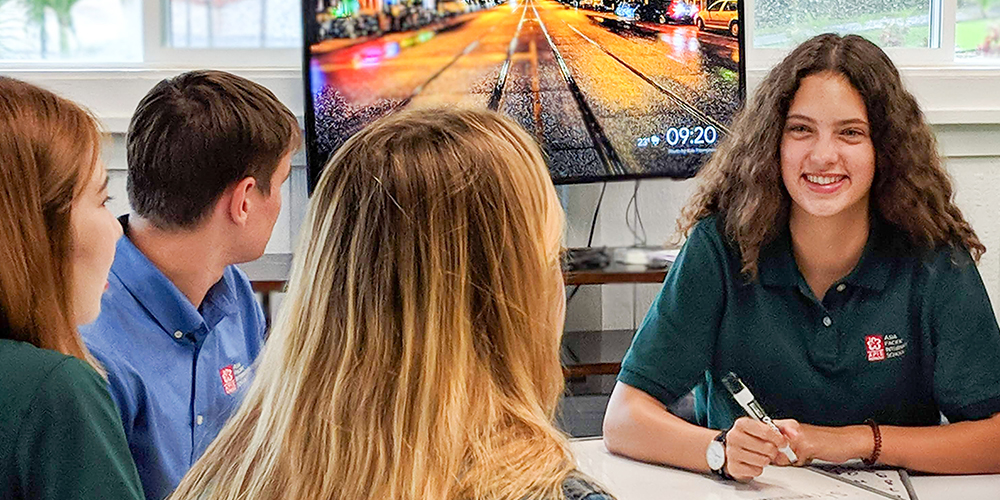 In today's global world, companies and universities are looking for more people who can take initiative and lead others. APIS is devoted to fostering effective student leaders. We currently have a very active Student Representative Council (SRC) at the middle and high school level. Students meet regularly with administrators to plan events, propose ideas, and make changes.

All students in the middle and high school level are involved in student clubs after school. Students have the right to petition, run, or join a club of their choice as long as it meets APIS values. Last year, we had over 30 different student clubs.

APIS students are involved in our school and local community. At least two times per year, all students serve at an organization on our island, giving back to the land ('āina) and people (po'e). We also have a community service club, which has weekly visits to food pantries, elderly care homes, and nonprofit organizations to volunteer time and talents.
Leadership and Service Initiatives
Community Conservation and Restoration
Volunteer Service Clubs
Student Representative Council (SRC)
Investment and Entrepreneurship Clubs
Student-Initiated Leadership and Service Learning Projects
Learning Commons Representatives (LCRs)