Contact Us
Employment Opportunities
Employment Opportunities
Contact Us
Employment Opportunities
We are excited about your interest in working at APIS. APIS seeks to employ educators that demonstrate exceptional abilities to: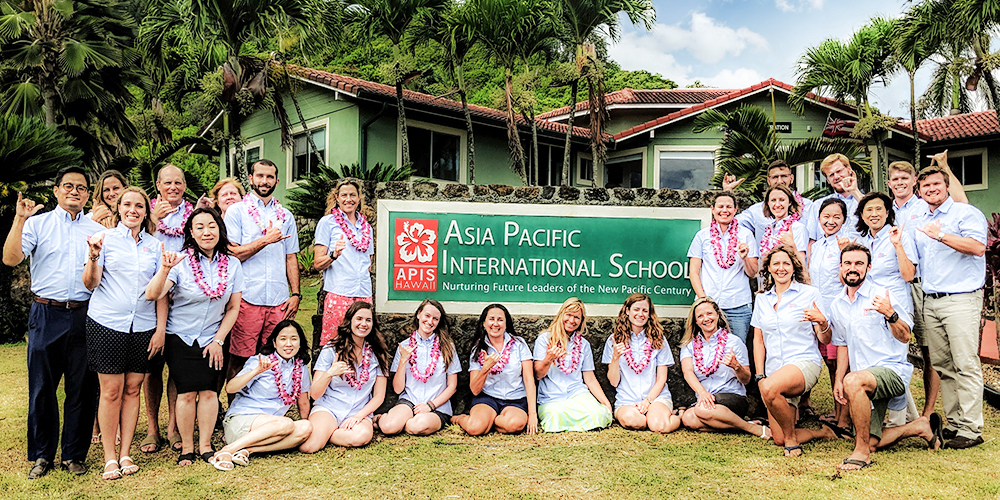 Effectively apply the most up-to-date, research–based skills and strategies to address the needs of diverse learners and hold oneself accountable for student learning.
Collaborate positively with all members (colleagues, students, parents, leaders) of the school community.
Meet the learning needs of non-native English speakers in the mainstream classroom.
Skillfully deliver a standards-based curriculum and positively contribute to the curriculum review and mapping process.
Use data appropriately to guide and differentiate instruction.
Apply best practices in assessment to improve learning and teaching.
Use and integrate technology in instruction to promote student engagement.
Exercise humor and flexibility.
All inquiries and applications may be sent to the Director of Human Resources.
Asia Pacific International School, in accordance with state and federal laws, does not discriminate on the basis of age, race, religion, color, sex, national origin, gender identity, ancestry, marital status, sexual orientation, physical or mental disability, or other grounds protected under state or federal equal employment opportunity laws or regulations.
APIS Hawai'i Campus
Address.

54-230 Kamehameha Hwy,
Hau'ula, Hawai'i, 96717, USA
Tel.
Email.
APIS Seoul Campus
Address.

57 Wolgye-ro 45ga-gil, Nowon-gu,
Seoul, 01874, Korea
Tel.
Email.