APIS STORY
About
APIS Story
MISSION STATEMENT
Asia Pacific International School educates students in a loving and caring Christian environment to become globally enlightened citizens, who can bridge between East and West and embrace exciting challenges of the New Pacific Century.
MESSAGE FROM
the Founding Director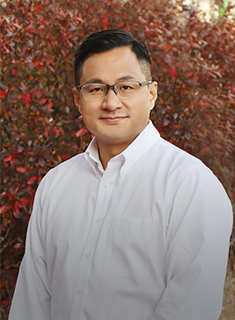 Dr. Eddie Kim
The most compelling reason for starting Asia Pacific International School, or APIS, stemmed from the growing and urgent need for a new kind of international education.

Being a purpose-driven school from the very start, our mission statement is a call for students to authentically engage in global learning experiences. Unlike the past era of rote learning, APIS prepares students to succeed in an ever-changing world, where technology, the expansion of the global economy, and the rise of Asia are paramount, as described by The New York Times best-selling author Daniel Pink.

The New Pacific Century emphasizes the relationship between East and West and APIS' focus on people and places. We are a small learning community by design - where every student is known, valued, and cared for. We harness the power of place to make learning engaging and authentic; we envision classrooms without walls, where students experience the world around them, travelling across the globe and learning meaningful lessons from their communities.

To leverage the power of place-based education, APIS has established a global network of campuses under one school: our East Asia campus in Seoul, South Korea, and our West campus in Hawai'i, U.S.

The 97-acre Hawai'i campus is set in the rural setting of the North Shore of O'ahu. Nestled against an emerald green mountain that overlooks the vast Pacific Ocean, students at the Hawai'i campus explore its abundant natural resources, learning about cultural heritage, environment, and a sustainable future.

Meanwhile, set in a megacity with more than 10 million residents, our Seoul, South Korea campus is the perfect place to immerse deeply in the dynamism and innovation of East Asia. As the center of IT and cultural renaissance in Asia, Seoul is a great place to pursue passion in STEM as well as performing and visual arts. Students can move freely between the two schools, providing unique opportunities to discover passions for learning and growth.

If you are looking for a caring school with authentic global learning experiences, we welcome you to experience our Hawai'i or Seoul campuses.
About Dr. Eddie Kim